The following is a blog post I wrote from my AP Lang class project on gender:
Gender. The word itself brings back memories of baby showers decorated in all blue, sitting through long sermons about how ladies should conduct themselves, and the rigorous dress codes ladies had to follow for recitals (damn you, toe seams).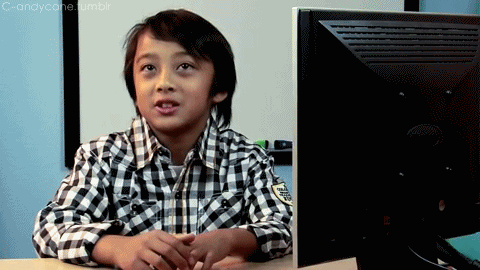 Typically, I'm the kind who defines a concept through a logical explanation (thanks, scientific method), but gender cannot be explained biologically. (or can it..?)
Yes, yes, I know. Females have an extra chromosome, we have different hormones – there are biological differences between the sexes. But gender and sex are quite different, despite being so closely correlated.
So, what is gender if it cannot be explained through hard science?
How can we define it if there is no definitive aspects of what makes someone a guy or a girl?
I've come to the conclusion that we don't have the tools necessary to understand gender – yet. As a firm believer in science, I believe that given the proper tools, the scientific method, and the right mindset, someone can make sense out of the world's "phenomenon".
Cue X-Files theme:
Gender roles are culturally instilled in humans all over the world; in the American culture men are expected to conform to the masculine stigma, which is: angry, emotionally out of touch, and intimidating.
We saw this from the gendered razor commercials, to the way John acts in The Yellow Wallpaper, by Charlotte Perkins Stetson – cold, stern, and logical.
Women on the other hand are expected to submit to a man's anger–even if it is a complete stranger–it is assumed that every woman is emotionally in touch with herself, and that she possesses this "motherly instinct".
But I honestly don't. I don't feel like I have a maternal instinct – I never have. In fact, I don't plan on having my own children because I simply don't want them.
We are, as women, expected to play dumb. To allow men to explain things to us that our teeny little brains just can't comprehend. (Culturally, not specifically your uncle Eric who lives in Oklahoma – but maybe him too).
While I can see how gender roles have shaped our society, they have created this imbalance between the relationship men and women have. Gender is just this illusion humans have used to describe anatomy – much like how women doctors were considered witches in the renaissance.
We can't explain it, so it must be sinful, dark, and wrong.
I would like to argue that women are domestic because we are conditioned to be that way. Just as men have been conditioned to like mechanics, agriculture, and football – or whatever it is that the masculine archetype enjoys.
I mean, think about it.
Girls are handed dolls to play with at a young age, I probably got my first doll before I was two years old. Whereas, guys are given toy trucks and Legos.
The way I see it, those physical differences in our worlds between guys and girls at such a critical point in our development have to make some sort of impact.
If we give guys dolls at a young age, then they might become even more "domestic" or lean toward care giving.
If we give girls Legos at a young age, then they might become more logical. 
We are shaped into the people we become, and this is pretty evident once we find out the gender of an unborn child because we start painting their room pink or blue, we buy ribbons or blue onesies based off of a sonogram telling us that kids' sex. Think about that for a second. We systematically pick from two different colors for our unborn children based off their suspected gender.
I don't think there's anything inherently wrong with this little cultural oddity, but.. We shouldn't allow for it to define who we are, and if we're gonna keep it around, maybe add a few more colors.
Though, as we saw in the TedTalk by Alice Dreger, scientists suspect that there are more than just two sexes, so wouldn't that also mean our idea of having two genders is outdated as well? Maybe we should select a few more colors off our palette for the genders we've ignored?
Of course, that's not the end of the story (when is it?).
Who else has had AP Psych with Hogan? If you have, then you've probably heard about the John/Joan case in the 1950's – if you haven't here's a link to an article on the case study. 
If you're like me, you didn't click the link – so I'll expand on what it's about. Basically, a baby boy went through a tragic accident in which he lost his genitalia, his parents decided to raise him as a girl and never tell him he was born a dude. So, they raise Bruce as Brenda and he never feels like he is in his own skin (poor guy) – and he goes through some emotional turmoil and his mom finally tells him he isn't actually a Brenda but a Bruce – plot twiiiist.
This particular story is unique because we can see what happens when someone grows up thinking they're one gender when they are biologically another – you might be like "hey, Allysa, that's supporting the other side and is excluding the transgender community" which is why it's important to say that we can also see stories of transgender people who have had sex changes, and they are fully satisfied with that.
I guess the point I'm trying to make is that this is more about how we perceive our biological sex. Like, you can embrace it if you desire or you can reject it and whatever you choose is cool.
Little Bruce Reimer had no idea that he was born a biological boy, but he knew that being a girl was not for him. Many trans people know their biological sex, and yet they feel like someone else entirely.
People tend to figure out who they are, whether or not they identify with their born sex as their gender. Even Alice Dreger can admit that biology plays a role in our behavior and gender,
"there might be something, on average, different about female brains from male brains that makes us more attentive to deeply complex social relationships, and more attentive to taking care of the vulnerable."
And I can step back, look at where she is coming from, look at her evidence, and say 'I can see how that could be the case'.
The only way that we will come to any conclusive idea on gender is if we listen to each other, see where the other side is coming from, and consider all the evidence.
Obviously, no one is the same way.
Girls can be feminine.
Guys can be feminine.
Girls can be masculine.
Guys can be masculine.
Gender is a mixture of nature and nurture, it's conditioning and biology – why limit our answer to "it's only this" or "it's only that", which not only puts a stopper on our way of thinking, but it also puts a halt on advancements in our culture.
We can have our cake and eat it too, just so long as we are respectful of each other.
So, be respectful. Don't be rude. And like, if you have a problem with someone else's gender, ask yourself why you care so much about something that has very little to do with you.